anyang wanhua participate in the 2019 German GIFA exhibition
Time: 06 14, 2019      Author :wanhua
Anyang Wanhua will participate in the 2019 German GIFA exhibition.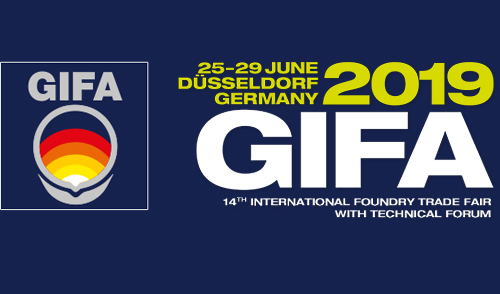 2019 Düsseldorf International Foundry Exhibition / International Metallurgical Technology Exhibition / International Heat Treatment Exhibition / Precision Casting Exhibition NEWCAST
Exhibition time: June 25-29, 2019
Venue: Düsseldorf Exhibition Center, Germany
Organizer: Düsseldorf, Germany
Holding period: four years
The Düsseldorf International Foundry Exhibition in Germany was hosted by the German Messe Dusseldorlf Exhibition Company. It is held every four years. It is the largest international casting exhibition in the world. At the same time, it held the International Metallurgical Technology Exhibition and Academic Conference, the International Precision Casting Exhibition and the International Heat Treatment Exhibition and Technology Forum.
The last exhibition was held from June 16th to June 20th, 2015. The exhibition area was over 40,000 square meters. A total of 2,218 companies from 72 countries participated in the exhibition, with more than 79,000 visitors.
The show has gradually become a brand. To provide the highest quality products and services for the global metallurgical and foundry market. And lead the technology development and trends of the entire industry. With a unique trade show concept, all exhibitors are offered the opportunity of "business to business".
Exhibition scope
Foundry exhibition area: die casting equipment, sand processing equipment, forging equipment
Metallurgical exhibition area: metallurgical equipment, metallurgical products, metallurgical process auxiliary materials, other related technologies
Heat treatment exhibition area: heat treatment furnace, heat treatment production line, heat treatment quality control, product testing equipment, heat treatment process materials, heat treatment auxiliary equipment
Casting exhibition area: cast steel, castings, automobiles, lathes, die-casting products, metallurgy
About us
At this exhibition in Düsseldorf, Germany, Anyang Wanhua will also participate. Our company is a professional ferroalloy manufacturer and supplier. The main products are metal silicon, ferrosilicon, silicon calcium, silicon balls, carbon raiser, high carbon silicon and other iron alloy products. More product specifications, support for customization.
Booth number: Hall 12 / D12-01.
See you at the end of June 2019 in Germany!
If you're interested in our products or have any questions, please kindly describe your requirement in detail. Our professional team will reply to you as soon as possible.