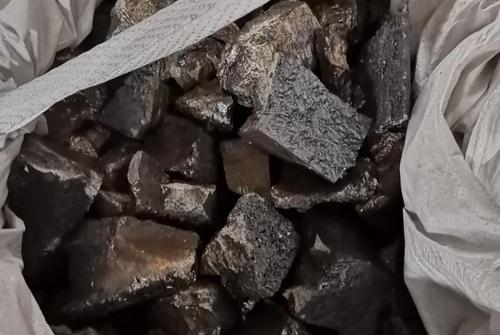 manganese metal lumps
Various specifications & stable supply
Third-party inspection such as SGS / BV
Customized according to your needs
Free sample
Anyang Wanhua provides manganese metal lumps with different specifications.
Manganese metal lumps manufacturing process
Use electrolytic metal manganese flakes as raw materials. Equipped with a certain desulfurization and decarburization agent.
Add to the intermediate frequency electric furnace for smelting. The manganese liquid obtained after fully melting.
Pour the manganese liquid into the casting ingot mold.
Crushed after solidification.
Made of 10-60mm metal manganese blocks.
Manganese metal lumps specifications
Manganese Metal Lump
Spec
Mn
C
S
P
Si
≥
≤
95-97%
0.05-0.1%
0.05%
0.05%
1.00%
Size
10-50mm, 90%min
Packing
In big bags of 1000kgs net each
Other special size are available upon your need.
Manganese metal lumps usage
Manganese metal lumps block is usually used as an alloying additive. The main purpose is to be used as ferro-alloys in the steel smelting.
If you're interested in our products or have any questions, please kindly describe your requirement in detail. Our professional team will reply to you as soon as possible.