Christmas greetings from Wanhua supplier
Time: 03 01, 2021      Author :wanhua
Hello, friends!
The annual Christmas is coming.
After a year's hard work, do you want to say something to you in 2021?
In the New Year, Wanhua will continue to do well for you ferroalloy products, provide good service.Ferrosilicon, calcium silicon, cored wire, ferrochrome and other products will be maintained
How about you?What are your new expectations for 2021?Or any suggestions for our products?What new breakthroughs are expected for the product in 2021?Welcome to write and tell us ~~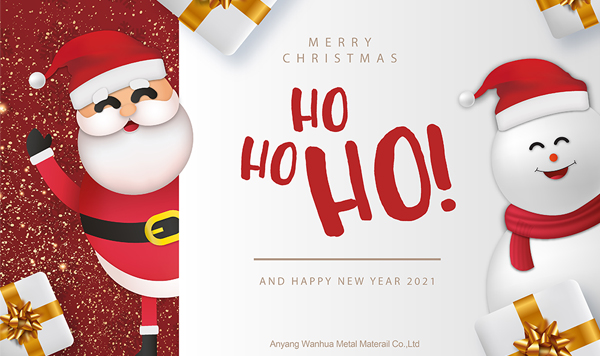 Next: Nothing
If you're interested in our products or have any questions, please kindly describe your requirement in detail. Our professional team will reply to you as soon as possible.